BroadNet, a predominant service providing company of bulk SMS services is at the cutting-edge of the industry because of the world-class and cost-effective services to the worldwide clients it offers on a continuing basis. The company is able to do so as a result of using the state-of-the-art SMS gateway, which gives a virtuoso performance in terms of effectiveness.
With full confidence, you can pin faith on BroadNet to promote your business through our world-class SMS Marketing Services. You can count on the Most Reliable Bulk SMS Services of the industry to ensure the delivery of the best results and grow your business boundlessly within a short span of time. We possess 10 Years+ experience in this field. We make the best of our efforts to satisfy our customers with our remarkable results depending on the goals and requirements of our clients 'businesses.
How Can We Make Your SMS Campaign a Smasher?
We can make your SMS Campaign a smasher as a result of the following salient activities:
Firstly, we will sort your data based on your market, category, budget, location etc.
In the next step, we will craft a concise content which speaks volumes about your products/services.
We will add eye-catching taglines to your message content which will attract an additional number of users.
Our SMS Marketing Services:
Promotional SMS
We send these types of SMS to Non-DND mobile phone numbers when it comes to marketing your service/business/product to the people who actually are in need of your service/product. This way we are hopeful of marketing your business with full success.
Promotional Bulk Service Features: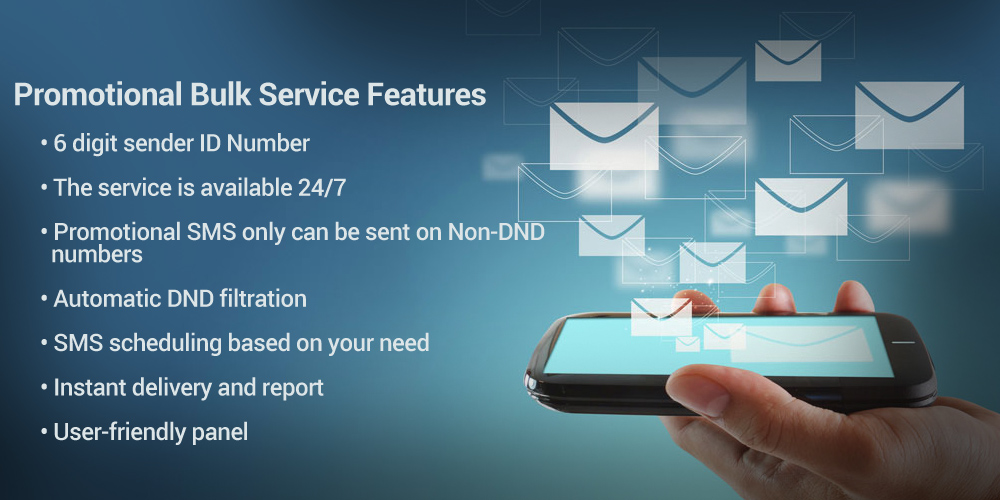 6 digit sender ID Number
The service is available 24/7
Promotional SMS only can be sent on Non-DND numbers
Automatic DND filtration
SMS scheduling based on your need
Instant delivery and report
User-friendly panel
Have a look at some benefits of our Bulk SMS service: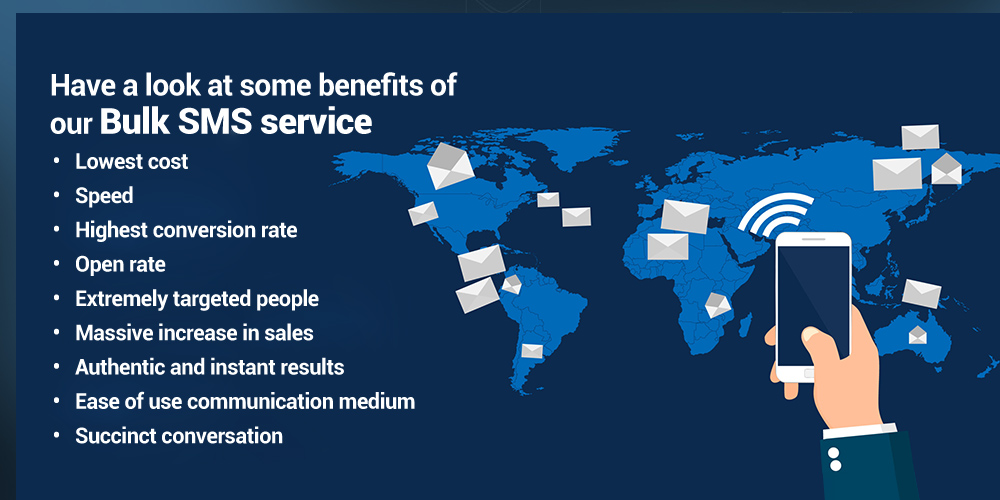 Lowest cost
Speed
Highest conversion rate
Open rate
Extremely targeted people
Massive increase in sales
Authentic and instant results
Ease of use communication medium
Succinct conversation
There is no sense in dragging your feet from choosing the cheapest Bulk SMS service provider company in Lebanon, which delivers you world-class results with maximum conversion rates.
For more information on the bulk SMS Services by BroadNet, please visit our website www.broadnet.me
About BroadNet Technologies
BroadNet Technologies is an international leading Business Messaging Solution Provider. It's joined the GSMA as an Associate Member also it has been awarded certification to the ISO 27001:2013; BroadNet Technologies has been a pioneer in the use of SMS-messaging service across global markets since 2003 thus widening its range of products and services to include Bulk SMS, A2P SMS, HLR Lookup Service, SMSC Gateway, SMS Firewall, Web Solutions, and Mobile Applications. For more information, please visit us: www.broadnet.me
BroadNet Technologies Contact
Skype 24/7: broadnet-sms
E-mail : info@broadnet.me