SMS

Messaging

23 billion messages are sent worldwide every day, thus the effectiveness of SMS software has become a popular marketing platform all around the world.

SMS Connect helps you build real relationships anywhere in the world. We're directly connected to over 440 global operators and carriers.

SMS Channel is often the only powerful digital data that works reliably and the cost effective mobile communication in the world.

In Mobile Technology, SMS is still the best Marketing tool and a huge time saver for large and small businesses in terms of higher open and response rates and boost your sales and enhance the customers' awareness of your business.

Broadnet SMS platform is free and easy to use where you can reach millions of people in under a second.

BroadNet SMS Online Platform Features
Your Subtitle Goes Here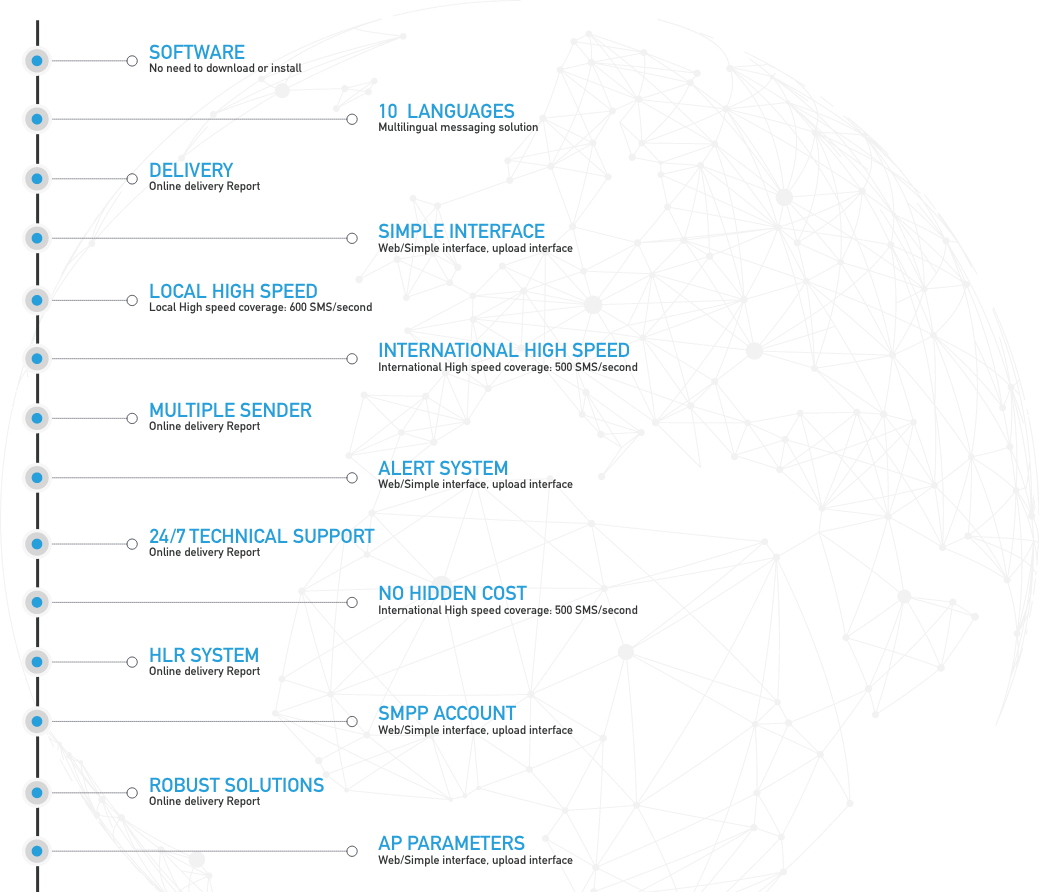 Targeted Bulk SMS Solution
Your Subtitle Goes Here
BroadNet helps you to boost your brand visibility and generate more sales Lead via its categorized database where the SMS can target a specific audience by country, area, gender, age, nationality, class, interest and even by profession.
Broadnet Continuously updates its database to make sure you reach the right targets and you achieve the best feedback from your campaigns.
Still looking for a solution to grow your business? Contact us and Get the best connectivity info@broadnet.me
Broadnet Targeted Database
Note: This category is only available in Lebanon, UAE, KSA, Kuwait & Egypt.